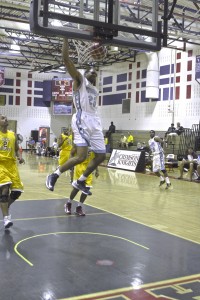 This summer flew by, probably because we at FindaBaller kept ourselves pretty busy. We spent our time on the court, training one on one or with groups of basketball players. Luckily, we were able to hold most of our practice sessions outside in Victory Park in Rumson and Lincroft Park in Lincroft. We also trained many upcoming basketball players in the Rumson D'League. Not only were the students busy, but the trainers were also perfecting their basketball skills during the summer season.
Back in July, Blake Hamilton, Co-Founder of FindaBaller, competed in the Jersey Shore Basketball League held at Wall High School. Hamilton has been spending his summers with the JSBL since his days at Monmouth University, being a high caliber player for Sterns Trailers. Hamilton and his Sterns Trailers teammates were runner up in the Championship game. Also, in July, Hamilton competed in the Jay Dooley Memorial Foundation 3-on-3 Tournament. Hamilton played with fellow Monmouth University alumni Jesse Steele, Dion Nesmith, Colin Stewart, and Tyrone O'Garro-Minus, and Dion. The Monmouth University alumni were able to make it to the championship game.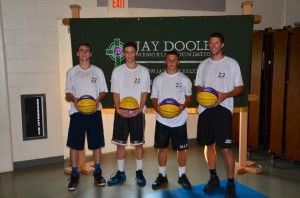 Throughout the summer, FindaBaller also took hold of the reigns by volunteering at the D-League. FindaBaller's coaches officiated, coached and cleaned the courts. Needless to say, we here at FindaBaller have no problem doing it all!
Be sure to tell us about what you did this summer!